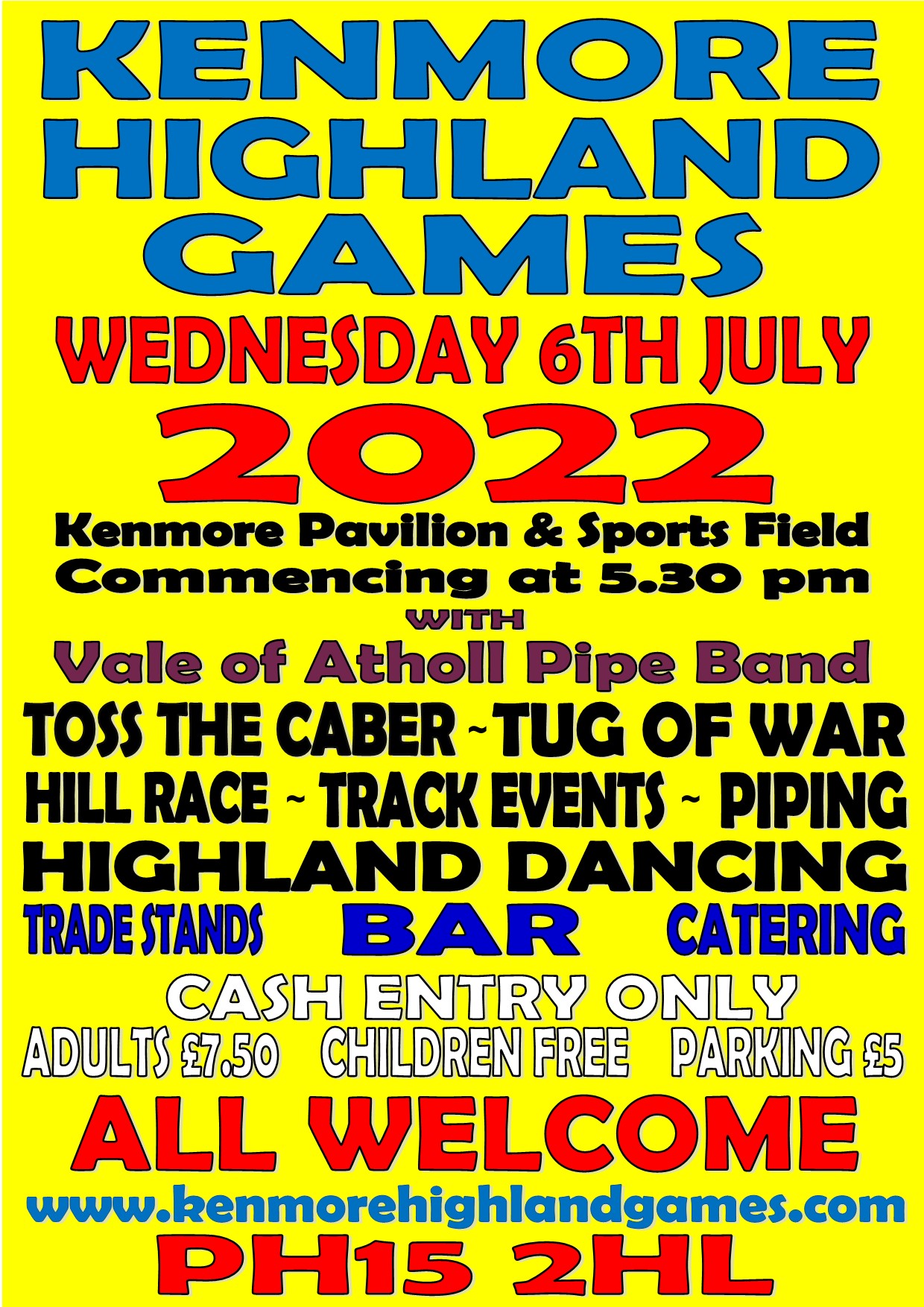 Kenmore Highland Games is an evening of traditional Highland Games organised voluntarily by The Kenmore & District Sports Association which started in 1972.

Kenmore Games are known locally as the 'friendly' games as it welcomes everyone who cares to join in with this small community in their annual games.

Kenmore Highland Games are ALWAYS on the first Wednesday in July.
Events include, highland dancing, pipe band, heavy weight events (tossing the caber, throwing the hammer, putting the shot), children's & adult races, the challenging Kenmore Hill race, trade stands, food & bar stands plus lots lots more.
PROGRAMME OF EVENTS (timings approx)
5:30pm   Pipe band from Kenmore Square to Sports Field

5:30pm   Highland Dancing
6:00pm   Band Official Opening
       Welcome to the Games from the Chair of the Association

       & the arrival of Vale of Atholl Pipe Band

6:15pm   Heavies Open Events
       Races & Open Events
6:30pm   Piping Competition
7:00pm   Open Events
7:45pm   Raffle to be drawn
8:00pm   Local Confined to Kenmore Disctrict
      Kenmore Hill Race
8:15pm   Tug - of - War  

** ALL TIMES ARE APPROXIMATE **
Please note - Cash entry only, the nearest ATM machine can be found in Aberfeldy, 6 miles east.